Workout Wiz Indoor Bicycle Trainer Rollers Magnetic Stand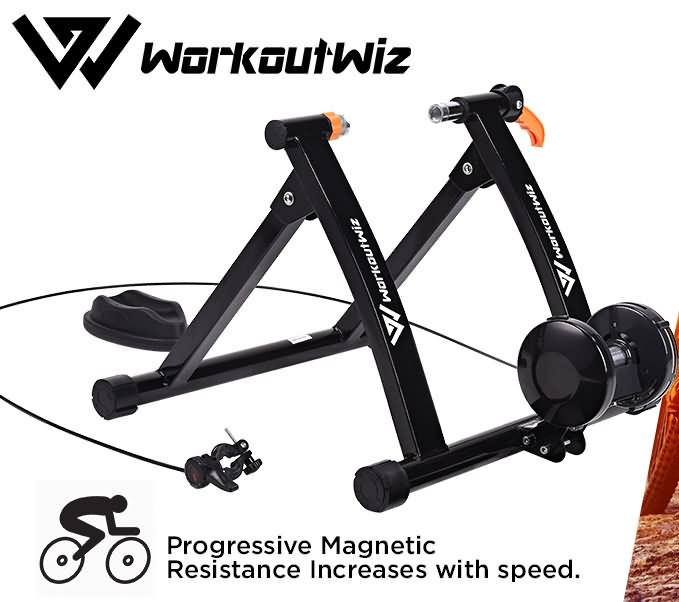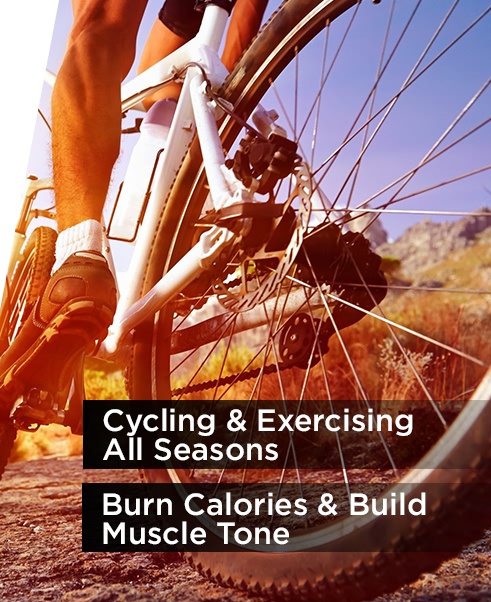 Workout Wiz Indoor Bicycle Trainer Rollers Magnetic Stand
Don't let inclement weather give you an excuse to hold you back from training. Whether it's indoor or out, get your regular dose of exercise with this great new Indoor Bicycle Trainer Rollers. Bicycle trainers are great accessories for your bikes and converts them into an indoor bike cycling trainer. Even in the comfort of your own home and safe from the elements, you can train and workout to strengthen your heart and tone down your legs. A typical ride can burn up to 12 calories a minute while all that pedalling does some major reshaping of your legs and butt. Indoor cycling burns more than 500 calories in less than an hour and it's proven to be an excellent way to relieve stress.
It features 7 adjustable levels of magnetic resistance that'll keep up with your intense training for extra levels with maximum pedalling. It's easy to set up and compatible to most bikes with a 26", 27", or 700c wheel. Adjusting the resistance level right from the handle bar is a breeze and the trainer even has a quick rear-wheel release lever. Transporting it is just as easy with a quick fold. This is a magnetic indoor bicycle trainer designed to be robust and solid with a heavy-duty powder coated rustproof steel frame. The item comes with a replacement rear axle skewer plus a tough molded plastic with non-slip front wheel riser – all great tools to give you the ultimate workout every time.
Product
Materials:
Powder-coated rustproof steel frame
Colour:
Black
Unfold size:
54.5*47*38cm
Fold size:
54.5*20*46cm
Square tube:
30*30mm; 50*25mm
Gross Weight:

8KG

Circular tube diameter:
38MM
Max load :
150kg
Dimensions & Weight
Square tube :
30*30mm;50*25mm
Gross Weight:
8KG
What,s Included
1 x
Magnetic Indoor Bicycle Trainer with remote lever
1 x
User Manual
1 x
Replacement Rear Axle Skewer
1 x
Front Wheel Riser Block
Please note we are unable to deliver some bulky products to PO Box addresses.
We aim to dispatch in-stock items within 24 business hours after payment is cleared however please allow approximately 2 - 12 working days for product to arrive.
We highly recommend to provide a contact number that you can be reached on.
Outbaxcamping offers a 12 month warranty on all products from the date of purchase, unless otherwise stated. Outbaxcamping warrants its products against defects in materials and/or workmanship. If a defect arises and a valid claim is received by Outbaxcamping within 15 days of purchase, Outbaxcamping may, at its option, repair the products, provide replacement parts, or arrange a full replacement. If a defect arises and a valid claim is received by Outbaxcamping after 15 days of purchase, Outbaxcamping will replace the parts needed to repair the products. The warranty period for commercial use is 3 months.
Naturally the warranty cover does not extend to damage caused by normal wear and tear, accidents, misuse, lack of maintenance, neglect, natural disaster, or other external causes; to damage caused by operating the equipment in a manner outside that described in the instructions. The warranty is considered void if the item has been modified, altered or tampered with by a person (or persons) not authorised by us to provide service (not including standard periodic maintenance). All parts considered to be perishable (such as batteries), accessories and bonus gifts are not covered by warranty.
Dead on arrival product is not something to expect when you buy from Outbaxcamping. However, should your item not function on arrival you are entitled to return the product to us for a full refund, repair, or replacement at your request. The item needs to be returned and inspected prior to the resolution being provided.